How soffico GmbH automatically captures and analyzes dependencies
Industry
IT-Services and IT-Consulting
Headquarters
Augsburg, BY (GER)
Initial situation
Effective planning and optimization require data about production processes, suppliers, customers and systems along the entire supply chain. Knowledge management in the context of Industry 4.0 is changing the way information and data are handled. The question is: How do you make use of this flood of data? In most cases, this requires –aside from a suitable data strategy and architecture–, a broad spectrum of knowledge. The basis for this knowledge can be provided by experienced employees and experts from the respective specialist areas. Unified into one strategy, digital technologies combined with knowledge management offer enormous potential for the industry.
Qbilon provides a SaaS platform for automatic capturing and optimization of hybrid IT landscapes. This platform merges information, e.g., from cloud platforms, virtualization software, DevOps tools or integration solutions such as Orchestra, into a comprehensive IT map. IT decision-makers thus gain valuable insights into IT assets as well as their dependencies and are able to heavily reduce incurred IT costs, quickly identify failures reasons and significantly relieve IT staff through automatic documentation.
The challenges for customers are, on the one hand, to identify indirect dependencies across Orchestra services and signals as well as to link Orchestra data with information about the IT infrastructure and application landscape. Furthermore, it is important to identify complex and hidden dependencies in the system, to detect critical system parts ("single points of failure") and to perform failure analyses.
Solution
By connecting Qbilon and Orchestra, the processing of dependencies can be realized on different abstraction levels. The resulting cross-scenario processing of the data thus enables the calculation of indirect dependencies via events. Furthermore, information and data flows can be represented explicitly as well as information provided by Orchestra can be supplemented with external data on the IT infrastructure, various applications and responsibilities along with products or services.
Automated capturing and analysis of dependencies
By automating the comprehensive visualization and analysis of dependencies in Qbilon's SaaS platform through Orchestra, holistic failure analyses can be performed. This includes Orchestra-specific processes, applications, the IT infrastructure, responsibilities and processes. As a consequence, the identification of error causes is much faster and easier.
In addition, stability and security could be increased by optimizing data flows. To this end, weak points are identified on the basis of analyzed data flows. Furthermore, failure effects in the Orchestra processes can be uncovered. Finally, the implementation of the project with Orchestra enables the identification of processes affected by failures and offers the possibility to inform responsible persons.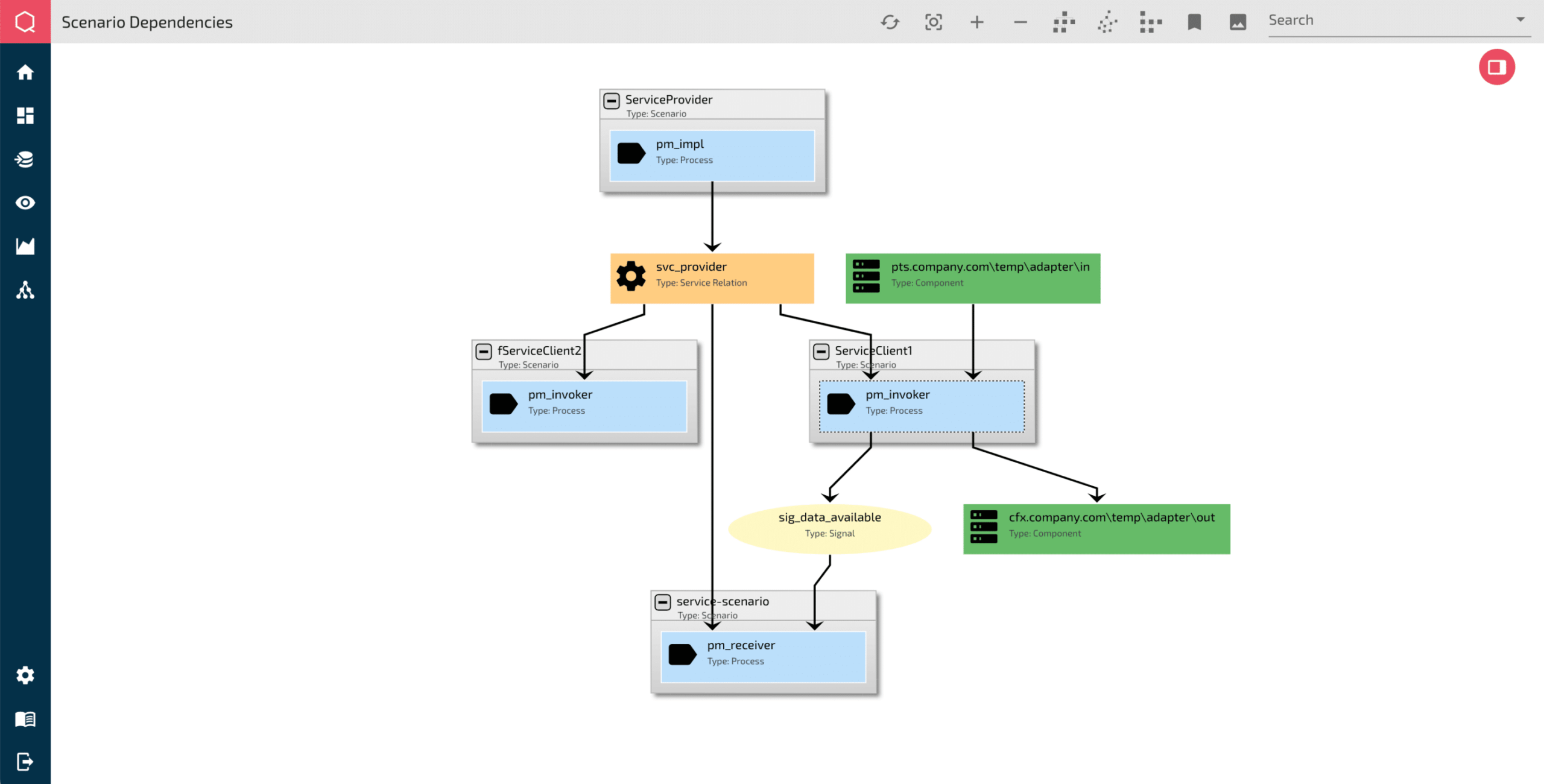 A sincere partnership
Write your own story with Qbilon.